Contact:
The River Conference of the Free Methodist Church
Rev Mark W Douglas, MDiv
23300 Cypresswood Dr
Spring, TX  77373-9406
Date:
July 15, 2023
FOR IMMEDIATE RELEASE
Pastor Ebenezer Appiagyei Appointed to Living Tower Ministry Center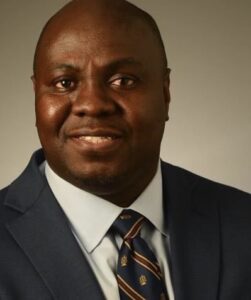 SPRING TX – Superintendent Michael Traylor & Assistant Superintendent Mark W Douglas of The River Conference (TRC) of the Free Methodist Church are pleased to announce the appointment of Pastor Ebenezer Appiagyei MDiv, Esq as the new Pastor at Living Tower Ministry Center, a Free Methodist Church, in Aurora CO effective September 1, 2023.  "Pastor Ebenezar, will lead Living Tower into the next chapter of ministry.  We look forward to what the future holds," said Rev Dr Michael Traylor, Superintendent.
In addition to providing pulpit supply in the Ohio Conference of the Free Methodist Church, prior to joining The River Conference, he served as an Mahoning County Assistant Prosecuting Attorney with a docket dealing with Child-welfare cases- Abuse, Neglect and Dependency.  Pastor also serves as a immigration attorney.  "Because of the diverse nature of TRC, we are excited to utilize his expertise in immigration law," says Assistant Superintendent Mark Douglas.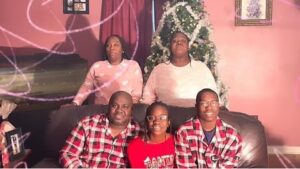 Pastor Ebenezar and his family currently reside in Girard OH.  He is married to Angelina.  Their son Michael attends the University of Cincinnati.  Mary Anne is their special needs daughter who lives at home.  Daughter Victoria will graduate high school in 2024.
Pastor Ebenezar was born in Ghana.  Immigrated to New Jersey before relocating to Ohio.
For fun he enjoys his family and hiking.