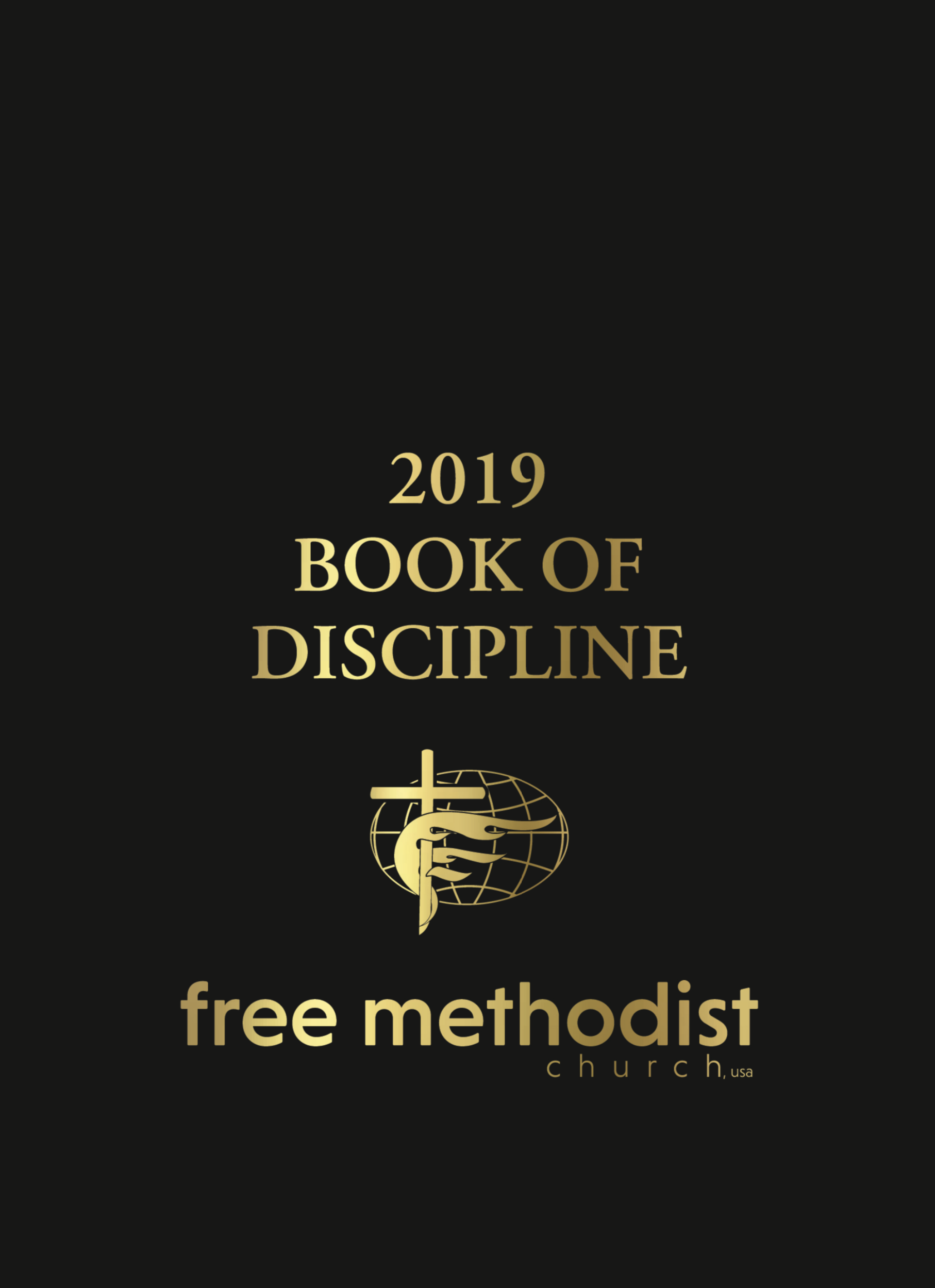 2019 Book of Discipline
Church-Planting Projects
¶6810
A church-planting project is the first phase in the formation of most new churches.
Authority to Form. Each church-planting project must have a sponsoring agency, which may be a local society or conference board or committee. The project comes into existence when the sponsoring agency announces its decision.
Accountability and Responsibility. The church-planting pastor or lay project leader is accountable to the sponsoring agency, which is responsible for providing assistance and support in the form of consultation, personnel, materials and/or finances.
A church-planting pastor or lay project leader is responsible for preparing persons to become members of a new Free Methodist fellowship or society with assistance as needed from the sponsoring agency. Free Methodist members participating in the project retain membership in their home church.
Financial Matters. Full self-support should be attained as early as possible. The church-planting project may hold or disburse its own funds only if authorized by the sponsoring agency, which retains auditing responsibility.
Local Organization. A church-planting pastor or lay project leader may appoint a ministry committee to provide counsel and direction.
Church-planting projects are encouraged to move to fellowship or society status as soon as possible. Only under special circumstances approved by the sponsoring agency should a church-planting project continue more than two years if it has not progressed to the fellowship status (¶6820).
Conference Relationship. A lay project leader shall have an honorary seat in the conference and may be named in the appointments at the discretion of the Ministerial Appointments Committee.
Fellowship Status
¶6820
Fellowship status is the second phase in the formation of most new churches. The conference's Administrative Committee or Board of Evangelism shall serve as the fellowship's sponsoring agency.
Authority to Form. A conference superintendent, with the concurrence of the sponsoring agency, may recognize a group as a fellowship when:
enough prospective members have been adequately prepared for membership;
these prospective members give public joint assent to the adoption of the Book of Discipline and individually answer the questions for adult membership;
the group is incorporated or organized under state law and it is duly authorized to transact business in the state where it is located. A document of agreement containing the denominational mission statement, the official name of the group and adequate statements of mutual responsibility and accountability between the fellowship and the conference has been signed by these prospective members, the superintendent and representatives of the sponsoring agency.
The requirement to incorporate or organize under state law is applicable to churches in the United States. For new churches of mission origin, we seek to relate to governmental authorities in ways consistent with the church's ultimate allegiance to the mission of Jesus Christ and its respect for governmental authorities.
Accountability and Responsibility. The pastor or lay project leader and the fellowship shall be accountable to the conference superintendent and the sponsoring agency. The fellowship shall be guided toward becoming a Free Methodist society. A written report of progress and needs for further guidance shall be submitted to the superintendent and sponsoring agency each quarter.
A fellowship may receive members in all relationships and shall report them in the same manner as societies.
Financial Matters.
A fellowship shall hold and disburse its own funds but the sponsoring agency shall retain authority to audit.
Any real property acquired by a fellowship prior to recognition as a society shall be in the name of the conference or the Free Methodist Church – USA, rather than in the name of the fellowship.
In the case of dissolution of a fellowship, the accumulated assets become the property of the sponsoring agency.
A fellowship is encouraged to give a tithe of church income to conference and denominational ministries as the first step towards full participation in these financial responsibilities.
Local Organization. Members of the fellowship shall elect a local Board of Administration of no fewer than three members, including the secretary, treasurer and honorary delegate. The pastor in charge may nominate officers or members at-large other than the delegate. The local Board of Administration may form other boards and committees as needed.
A fellowship shall remain in this relationship no longer than three years unless the sponsoring agency grants an extension. In the event of the dissolution of a fellowship, letters of transfer shall be issued to its members in good standing.
Conference Relationship. A fellowship shall be represented in the annual conference by an honorary delegate who shall have a voice but no vote.
ITEM 01:  CHOOSING A NAME
Choosing a name is both a strategic and legal process.  The strategic process involves a name that will resonate with the people you are trying to reach in the local expression of church.  You are not required to have "Free Methodist Church" as part of your name.  However, the members of the local church, your website, and your printed materials must clearly identify you are part of The River Conference and the Free Methodist Church USA.
The name should not be Free Methodist Church of (State) or Free Methodist Church of (City).  Those names are two broad and sound more like Conferences.
The legal process includes searching the Secretary of State Data Base in which the church is physically located to determine if the name you desire is available.  If so, you can register the name with the Secretary of State.  This is typically done online and requires a credit card.
You most likely will be asked to upload your Articles of Incorporation to identify as a church (not-for-profit).
ITEM 02:  EMPLOYER IDENTIFICATION NUMBER (EIN)
Your church must obtain an EIN (Form SS-4) before applying for Articles of Incorporation. To apply online (which is the fastest method) visit the IRS website, or click on the below link:
https://www.irs.gov/businesses/small-businesses-self-employed/how-to-apply-for-an-ein
The IRS website gives instructions on how to complete the form.  Be very careful to check the following boxes:
#9a Type of Entity = Church or church controlled organization
#10 Reason for Applying = Started new business – church
IMPORTANT:  Once you have obtained your Employer Identification Number (Be sure to download and save as a PDF), email them to Contact Conference Administrator and upload to Free Methodist Church USA at https://fmcusa.fromsmash.com.

ITEM 03:  ARTICLES OF INCORPORATION
The fillable PDF is accessed with the following button.
ITEM 04:  501(c)3 Recognition
To be recognized as a nonprofit for tax purposed, please email your EIN to Conference Administrator and indicate you require tax exempt status. 
It will take time, but you will receive documentation of your tax-exempt status.  Once you receive the documentation keep for you records.
ITEM 05:  By-Laws
Clink on the button to complete the fillable PDF.
ITEM 06:  Financial Institution Accounts
To establish financial institution accounts your will need to take with you the following to the financial institution:
Employer Identification Number (EIN)
Articles of Incorporation
By-Laws
501(c)3 Documentation Letter (if you have, if not, inform the bank that it is in process
Board Action establishing check signers
The three signers identified below shall attend the establishment of the account. They will provide their Social Security Number, Address, and a valid Driver's License.
Local Board of Administration Statement Establishing Financial Institution Accounts and Signers:
We the Local Board of Administration at our meeting on ___(DATE)_____ hereby establish the following Financial Institution Accounts:  Checking and Savings (if you have one).  The following individuals have full access to the accounts, which include opening or closing accounts, online banking, and other banking instruments as provided by the financial institution.
In the unlikely event that church is closed, all assets of the church revert to The River Conference, Free Methodist Church (or their successors) in accordance with the Trust Clause in the current edition of the Free Methodist Church USA Book of Discipline.  At that time, The River Conference Superintendent or their designee will have full control of all assets and banking accounts.
Signer 01 Name (Treasurer)
Signer 02 Name (Teller – who counts monies received and make deposit.  Many banks require the person depositing the monies to be a signature)
Singer 03 Name (Board member)
Financial Accounts shall be listed as:
Church Name
Member of The River Conference, FMCUSA
Address
Church Phone Number
The River Conference provides a complete listing of polices in the document titled Church Plant Financial Policy-COC 9.5.21 on Basecamp.
IMPORTANT:  Unless a specific exception is provided in writing by the Superintendent (or their designee) of The River Conference, the Pastor or staff pastors will not be signatures on the financial institution accounts.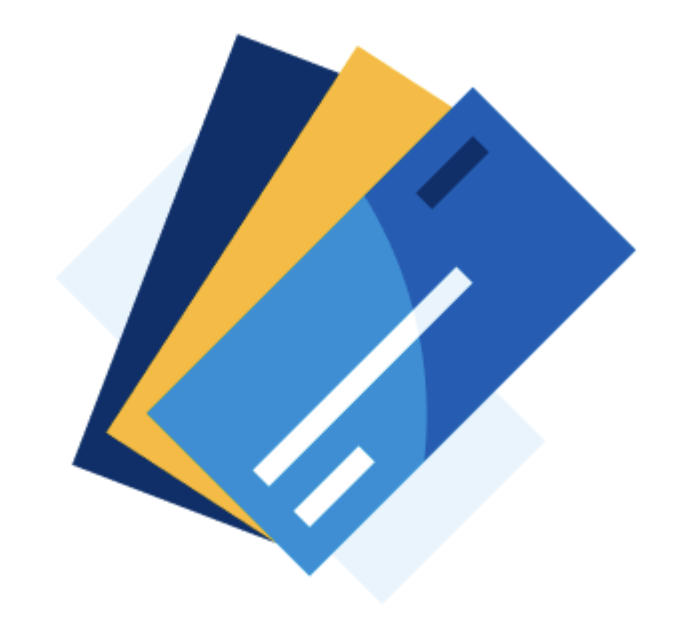 ITEM 07:  Insurance
All churches shall have property and liability insurance and The River Conference and the FMCUSA must be added as additional insured.
The typical policy includes:
Liability Insurance
Property Insurance
Director and Officers Insurance
Pastoral Care / Counseling Coverage
Sexual Misconduct Liability Insurance
Bonding
Worker's Compensation
And other coverages
The FMCUSA strongly encourages every church to obtain sexual misconduct liability insurance. For many years, this has been the number 1 or number 2 reason why churches and pastors are sued. 
Because our churches are different sizes and offer distinct ministries, we do not have a certain coverage amount that we require of our churches. Talk with your insurance provider to determine what is best for your church. A good rule of thumb is to buy as much as you can afford.  
We do not endorse any particular insurance providers. We offer two insurance companies that specialize in church coverage are:
Brotherhood Mutual
6400 Brotherhood Way
Fort Wayne, IN 46825
800-333-3735
https://www.brotherhoodmutual.com
Church Mutual Insurance Company, S.I.
P.O. Box 357
3000 Schuster Lane
Merrill, WI 54452-0357
(800) 554-2642
https://www.churchmutual.com
IMPORTANT:  Once you have obtained your coverage, request a Certificate of Insurance (COI) (Be sure to download and save as a PDF) and email them to Conference Administrator and upload to Free Methodist Church USA at https://fmcusa.fromsmash.com.
ITEM 08:  Maintaining Records
The following items shall be placed in a Safety Deposit Box, Fireproof locked file cabinet, or Fireproof Safe / Lock Box.   They are the official records of the church / "corporation".  A copy of all should be submitted to The River Conference as the official record of the church / society / "corporation".
ITEM 02: Employer Identification Number (EIN)
ITEM 03: Articles of Incorporation
ITEM 04: 501(c)3 Recognition
ITEM 05: By-Laws
ITEM 06: Financial Institution Documents establishing accounts
ITEM 07: Insurance
ITEM 09:  Annual Updating
Each January the following documents are to be provided to The River Conference and Free Methodist Church USA.  The exception is the State renewal / confirmation of Standing with the Secretary of State.  This is normally updated on the Month and Day of your Incorporation with your State.
End of year Profit and Loss Statement
End of year Balance Sheet
Insurance showing TRC and FMC as additionally insured
IMPORTANT:  Email them to Conference Administrator and upload to Free Methodist Church USA at https://fmcusa.fromsmash.com.
ITEM 10:  Basecamp
Basecamp is a communication tool and "CLOUD" file storage system.  Basecamp can be accessed via a Desktop Program and IOS for Phones and Tablets.
https://basecamp.com/
Once the Church Plant Project or Church Plant Fellowship begins, the pastor / plant project leader will be asked to join Basecamp via an email.  It is important that they join Basecamp to have access to numerous files and information.
Frequently Asked Questions
Secretary of State Websites and Phone Numbers (the best of our knowledge as of writing this document)
Once my church is incorporated, will we need to go through the process again at some point?
It really depends on what your state requires. Some require a report to be submitted every two years, others do not. If there are CPPs in your conference, make sure that those are included in the updates or reports to your Secretary of State.
Our church was given incorporation for perpetuity; do we need to send anything in?
If your church is incorporated for perpetuity, it means you do not have to re-file with your state unless something changes. You do need to send in a scanned copy of your incorporation documents to the Conference Office as well as the FMCUSA. You might need to pay a small fee (typically up to $40) to obtain a copy of your incorporation.
We have several CPPs. What forms should we fill out to add them to our conference or society INC status?
We do not have all the state forms for periodic reporting. The best route is to call your SOS office and ask them directly or visit their website.
Are we doing this to satisfy an insurance company requirement?
No. We are doing this to protect church members, pastors, churches, and conferences as well as the denomination in the event of a lawsuit. All churches and conferences should have liability insurance and the FMCUSA must be added as additional insured.