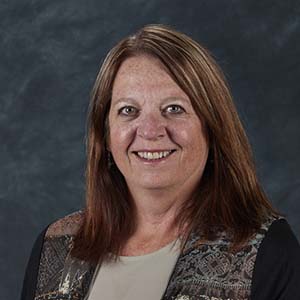 Deb Baggett
Conference Administrator & Secretary/Treasurer of the Annual Conference
Deb graduated from the University of Wyoming with a B.S. degree in Management Information Systems in 1986. She worked in the financial industry, held several security licenses and eventually became the Director of Marketing of a Denver-based financial advisory firm. After over a decade in that industry, Deb resigned to be with her two boys to help them navigate their way through middle and high school. She became a career volunteer, serving in local schools and church ministry. Deb grew up in the church and gave her life to Jesus as a young person. She loves to serve the Lord and now has the privilege of working as The River Conference's Administrator. Deb and her husband John live in Wyoming and have two adult sons.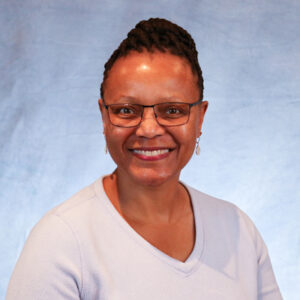 Dr. Amelia Cleveland-Traylor
MEG Chair
Rev. Amelia Cleveland-Traylor, MD's ministry responsibilities have included pastoral care, praise and worship leader, women's ministry director, youth ministry, small group leadership, and faith and fitness. Amelia has served on the MEG Board and the MAC in the Ohio Conference and as a member of the Genesis BOA as well as the Superintendent in the River Conference. Amelia was elected to serve on the FMC Board of Administration at the 2019 General Conference. She is also a board-certified obstetrician gynecologist and has held significant administrative positions as the residency program director and lead physician at Rochester General Hospital.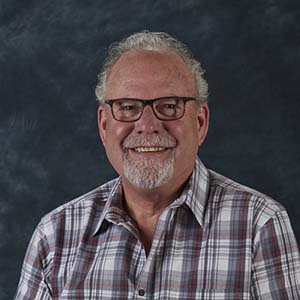 Rev. Rick Snodgrass
Director of Church Planting and Multiplication
Rick has planted, pastored, and mentored pastors for over 35 years. He mentored Conference Superintendents, and as Assistant Superintendent, mentored 71 pastors in the PNW Conference as well as many others outside the denomination. He and his wife Patti planted churches in Vallejo CA, Redmond WA, Mt. Vernon WA, and Nampa, DI. They live Granbury Texas where Rick serves as North Texas District Leader and as Director of Church Planting and Multiplication for The River Conference. Rick serves on the board of Impact, a multiplication movement where he has coached and mentored several micro churches and impact community leaders. Rick also coaches business owners and CEOs in organizational health as a way staying connected to the secular market place where the voice of Jesus needs to be heard. He works hard every day to walk out his life purpose to, "be living proof of a loving God to a watching world". Ricks primary educational influences were Northwest Nazarene, Seattle Pacific, Western Evangelical Seminary, Regent and Fuller. Rick and Patti have been married for 43 years, have three sons who are married and serving Jesus and have been blessed with 9 grandchildren.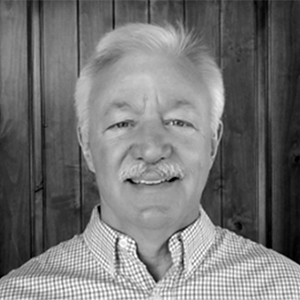 Tim Auw
MEG Coordinator
 ​Tim was born and raised in Japan, one of seven children to missionary parents. He is a lifelong Christian and recently celebrated 45 years of marriage to his wonderful wife, Karen. Together, they have been blessed with two children and five grandchildren. Tim served on the board of administration at West Valley FMC, as well as, Deer Flat FMC. He has worked with youth ministries and served on pastor's cabinets. He loves to serve the Lord, and enjoys running the sound systems for Sunday services. Tim is currently attending Outpost Church in Meridian, Idaho, where his son Jeff serves as pastor.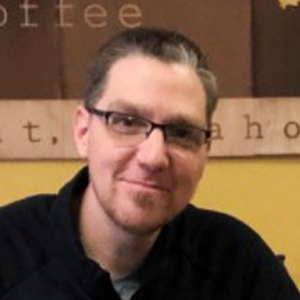 Kasey Martin
River Institute Director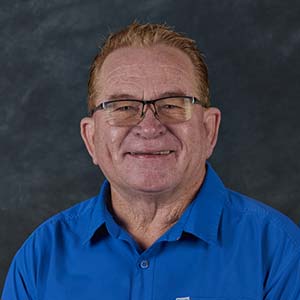 Dan Lincoln
Property Project Manager
​Dan has over 32-years experience in a variety of management positions in mining, construction, non-profit, and ministry. He has successfully executed capital projects, community outreach programs, facilities management, and Pastoral care. Dan's passion for helping others was recognized with the "Service Before Self" Award by the Lake Elsinore Chamber of Commerce. Dan turned his Senior Pastor, Gary Enniss', vision into the "Serving the City" program focused on helping those in need and resulting in a program with over 496 projects with 24,000 man hours of service. His passion for helping others continued in his roles with Hurricane Volunteer Mobilization Chair for the River Conference, Construction Manager for the Coastal Bend Disaster Recovery Group. Dan and his wife of 36 years, Sue, live outside of San Antonio, Texas.